Dog Story
The Inspirational Story of Kabang the Canine's Triumph Over Tragedy
Kabang Dog Story, In a world where news headlines are often filled with stories of violence, tragedy, and despair, it's refreshing to come across a story that restores faith in humanity. Such is the case with the heartwarming tale of Kabang, the dog who captured the hearts of people all over the world with her bravery, resilience, and unwavering loyalty.
From being a local hero in her hometown in the Philippines to becoming an international sensation, Kabang's journey is nothing short of extraordinary. In this blog post, we'll delve into the incredible story of Kabang, from her humble beginnings as a street dog to her status as a true legend.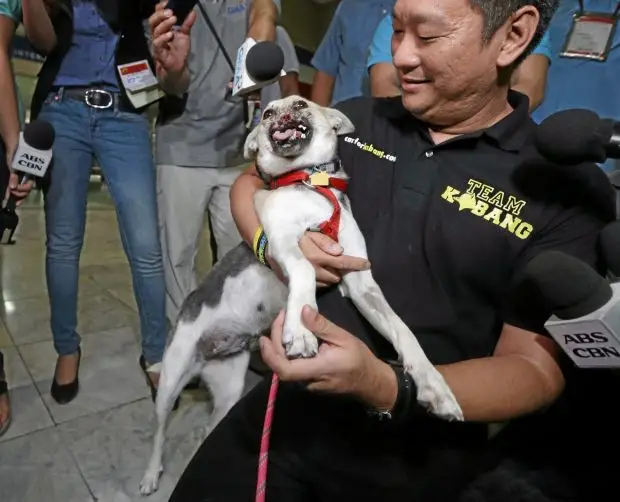 The Incredible kabang dog story
Kabang was an ordinary Aspin (Asong Pinoy or Filipino dog) living in Zamboanga City, located in the southern part of the Philippines. Her owner, Rudy Bunggal, found her wandering the streets as a puppy and decided to take her in. Despite her rough upbringing on the streets, Kabang was a happy and loving dog, known for her friendly nature and her unwavering loyalty to her family.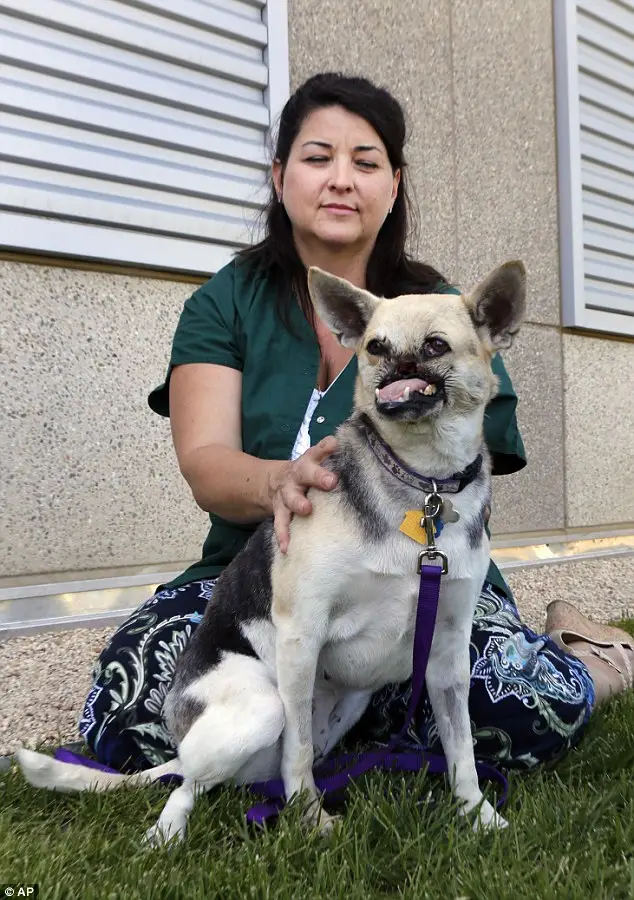 But everything changed one fateful day in December 2011, when Kabang saved the lives of two young girls, Dina and Princess, who were her owner's daughter and niece respectively. The girls were playing near the road when a motorcycle suddenly came speeding towards them. Without hesitation, Kabang jumped in front of the motorcycle, sacrificing herself to protect the girls. She was hit by the motorcycle's front wheel, causing severe injuries to her face and snout.
From Hero to Legend: The Inspiring Tale of Kabang
Kabang's act of bravery did not go unnoticed. The motorcycle driver, who was a family friend, immediately stopped and helped the injured dog and the two girls. It was later discovered that if it weren't for Kabang's selfless act, the girls would have been hit by the motorcycle and possibly killed.
News of Kabang's heroic act spread quickly in their small community, and soon, her story caught the attention of local media outlets. The story of a dog sacrificing herself to save two children quickly gained traction and captured the hearts of people all over the Philippines. Soon, Kabang became a local hero, with people visiting her and bringing her gifts and treats as a sign of gratitude and admiration.
Kabang's injuries were severe, and her family could not afford to take her to a veterinarian. But thanks to the generosity of strangers who heard her story, Kabang was able to undergo a reconstructive surgery that saved her life. Despite losing a substantial part of her face, including her snout, Kabang remained cheerful and resilient throughout her recovery.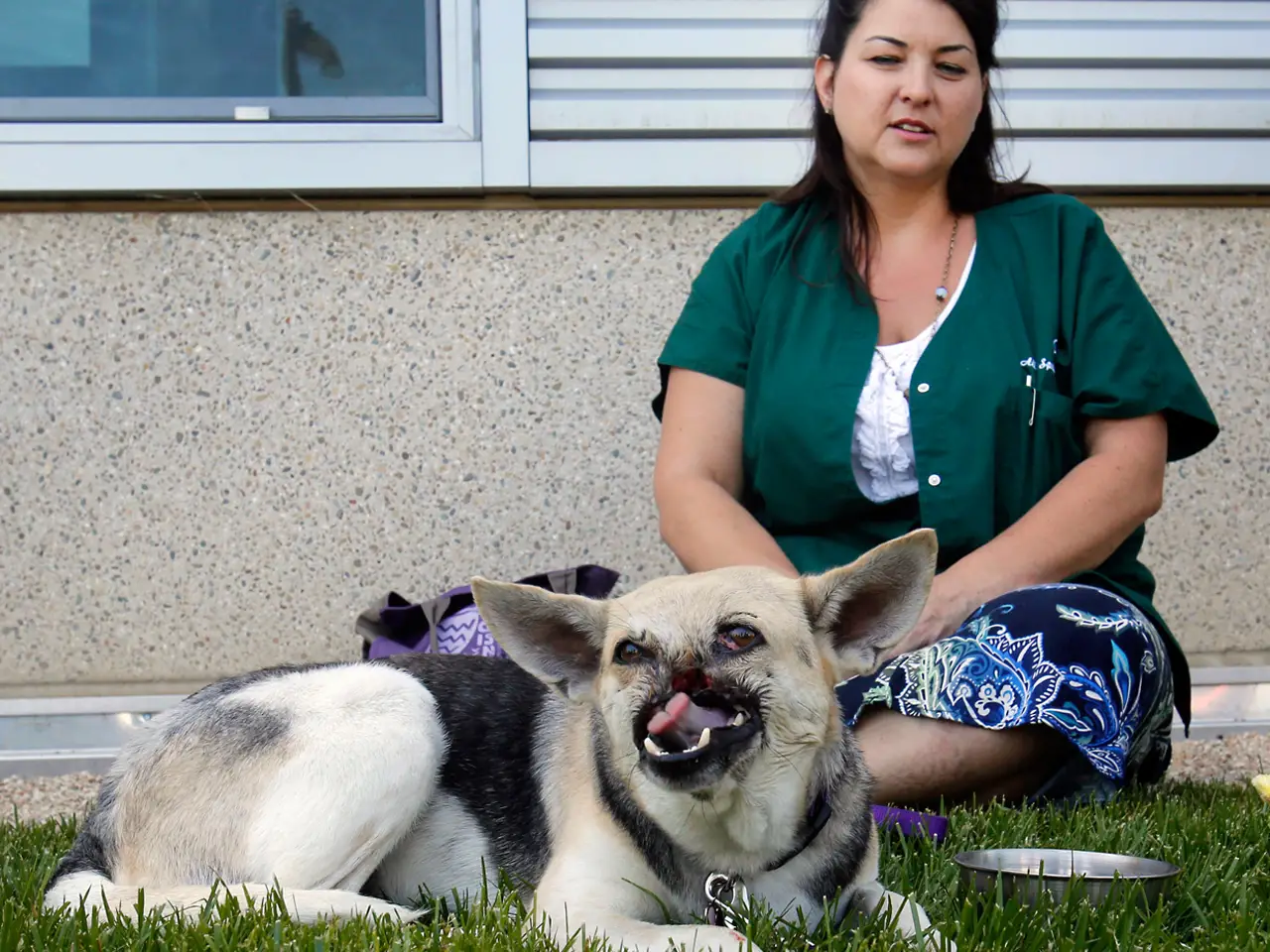 Kabang: The Dog Who Saved Lives and Captured Hearts
As Kabang's story continued to gain international attention, people from all over the world were touched by her bravery and selflessness. Donations poured in to help with her medical expenses, and offers to adopt her came in from different countries. But Kabang's family refused to let her go, as she was already a beloved member of their household.
In addition to being hailed as a local hero, Kabang also received recognition and awards from various organizations and institutions, both in the Philippines and abroad. She was featured in magazines, newspapers, and television shows, and her story was shared on social media platforms, making her an internet sensation.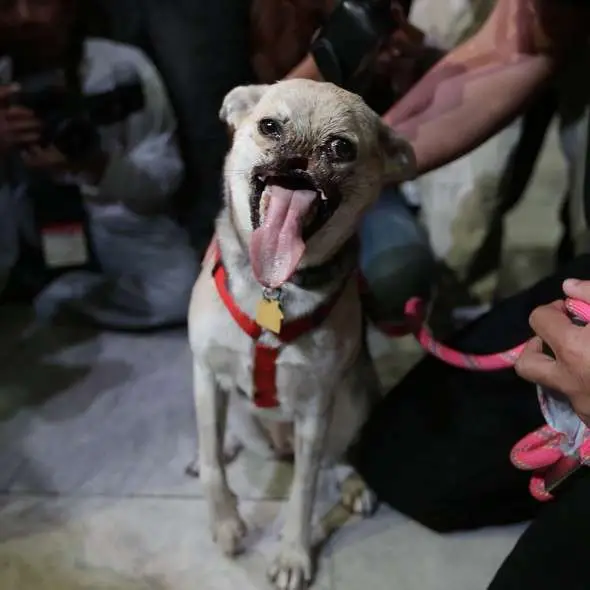 How a Brave Dog Named Kabang Became an International Sensation
The story of Kabang was not only limited to her act of heroic sacrifice but also to her remarkable recovery and her enduring spirit. As her story continued to spread, people from around the world were inspired by her courage and resilience. Kabang's journey became a symbol of hope and love, transcending cultural and geographical boundaries.
The Heartwarming Journey of Kabang: From Tragedy to Triumph
Kabang's recovery was a long and challenging process, but she never gave up. Despite her injuries, she remained cheerful and continued to shower her family with love and affection. It was this unwavering spirit that captured the hearts of people and made her an international sensation.
In 2013, after numerous surgeries and treatments, Kabang was declared fit to travel. Her story had touched the hearts of an American animal welfare group, Animal Welfare Coalition (AWC), who offered to bring her to the United States for further medical treatment. With the help of generous donations from individuals and organizations, Kabang was flown to the US, where she received specialized care for her injuries.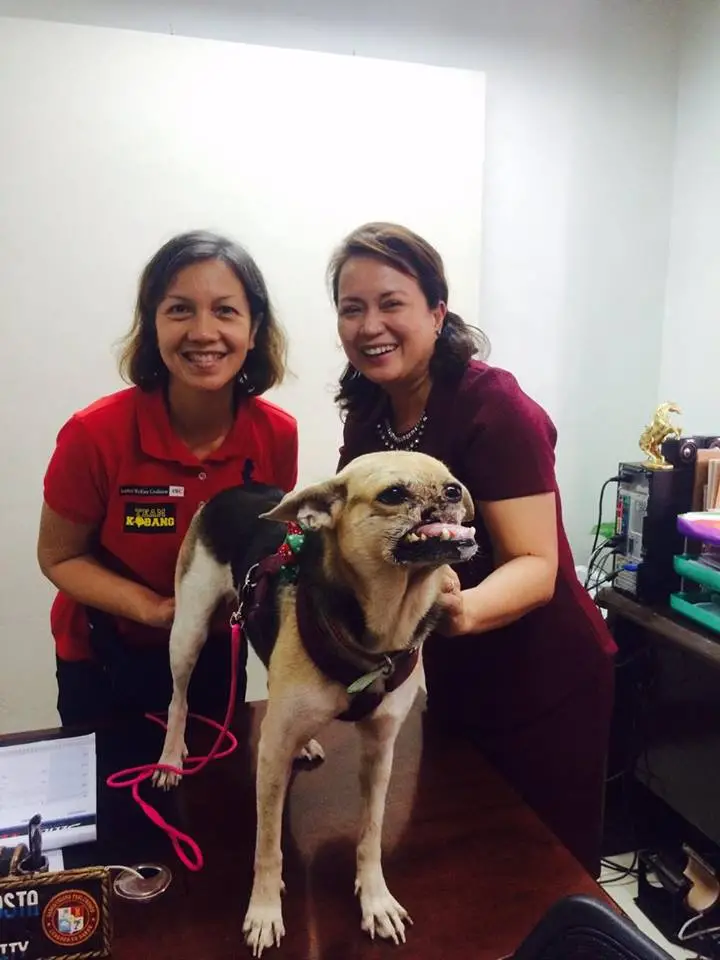 After several months of treatment and rehabilitation, Kabang returned to the Philippines in June 2013. She was welcomed back by her family and the people of Zamboanga City, who were overjoyed to see her again. Kabang's miraculous recovery became a symbol of hope and resilience, not only for animals but also for people all around the world.
Unleashing the Power of Love: The Kabang Effect
Kabang's story was not just about a courageous dog and her incredible journey; it was also about the power of love and compassion. Her story united people from different backgrounds, cultures, and beliefs, all coming together to help one dog. Her selfless act showed that love knows no bounds, and it has the power to bring people together for a common cause.
As a result of Kabang's story, many people were inspired to start their own advocacy for animal welfare. In the Philippines, a campaign called "Save Kabang" was launched, encouraging people to adopt and care for Aspins, which are often neglected and mistreated. Kabang's story also raised awareness about the importance of spaying and neutering pets to prevent overpopulation and reduce the number of stray animals on the streets.
Kabang's Legacy: How One Dog Made a Difference
Kabang may have started as an ordinary street dog, but her heroic act and heartwarming journey made her a legend. Her story has been shared worldwide, and she continues to inspire people to this day. In 2014, a life-size statue of Kabang was erected in Zamboanga City to honor her bravery and resilience. She also received a special award from the Philippine Animal Welfare Society (PAWS) for her contribution to animal welfare advocacy.
But Kabang's legacy goes beyond recognition and awards. Her story has touched the lives of millions of people, reminding us that even in the face of tragedy, there is still hope, and love can surpass all challenges. Her selfless act also highlighted the bond between humans and animals, showing that our furry friends are capable of immense love and sacrifice.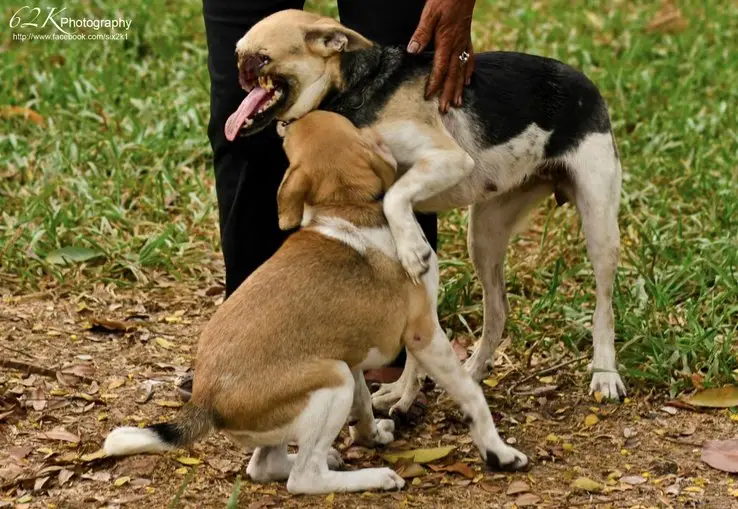 Faithful and Fearless: A Look into the Life of Kabang
Despite her newfound fame and recognition, Kabang remained a humble and faithful dog to her family. She continued to live with them until her passing in 2018 at the age of 11. Kabang's health had deteriorated due to her injuries, but she remained surrounded by the love and care of her family until her last breath.
Even after her passing, Kabang's story continues to inspire and bring joy to people. Her family has opened their home to other stray dogs, continuing Kabang's legacy of kindness and compassion towards animals. And though she may no longer be physically present, Kabang will always hold a special place in the hearts of those who knew and loved her.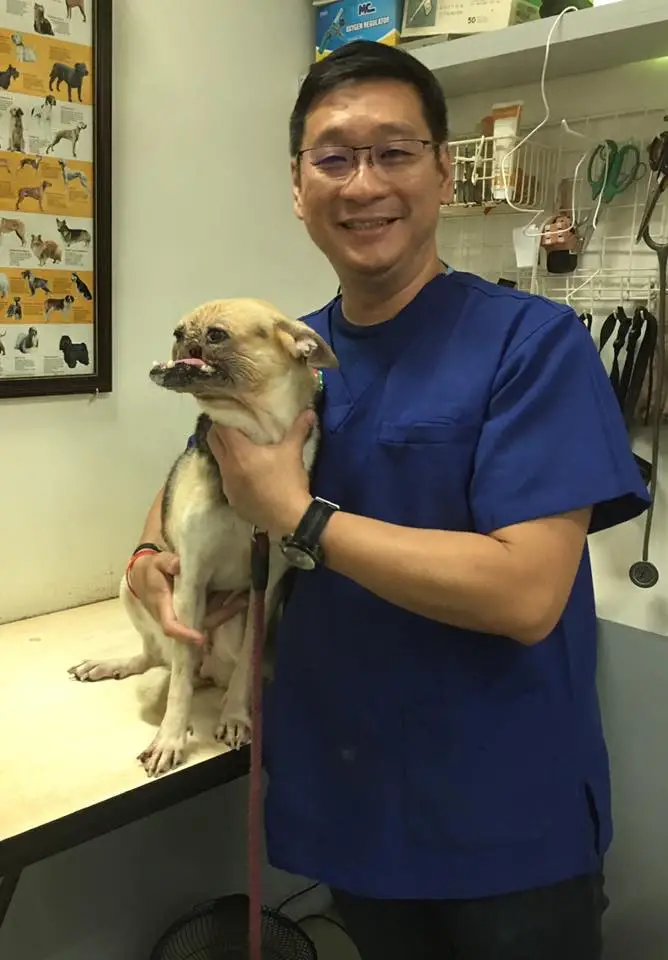 Kabang: The Ultimate Underdog Story
Kabang's tale is not just a story of a dog who became a hero. It's an underdog story, where the odds were against her, but she fought bravely and emerged victorious. Her journey from tragedy to triumph is a testament to the power of determination, resilience, and love.
From being a simple street dog to becoming an international sensation, Kabang's story has touched the lives of people all over the world. Her legacy lives on, reminding us that even in the darkest of times, there is still hope, and love will always prevail.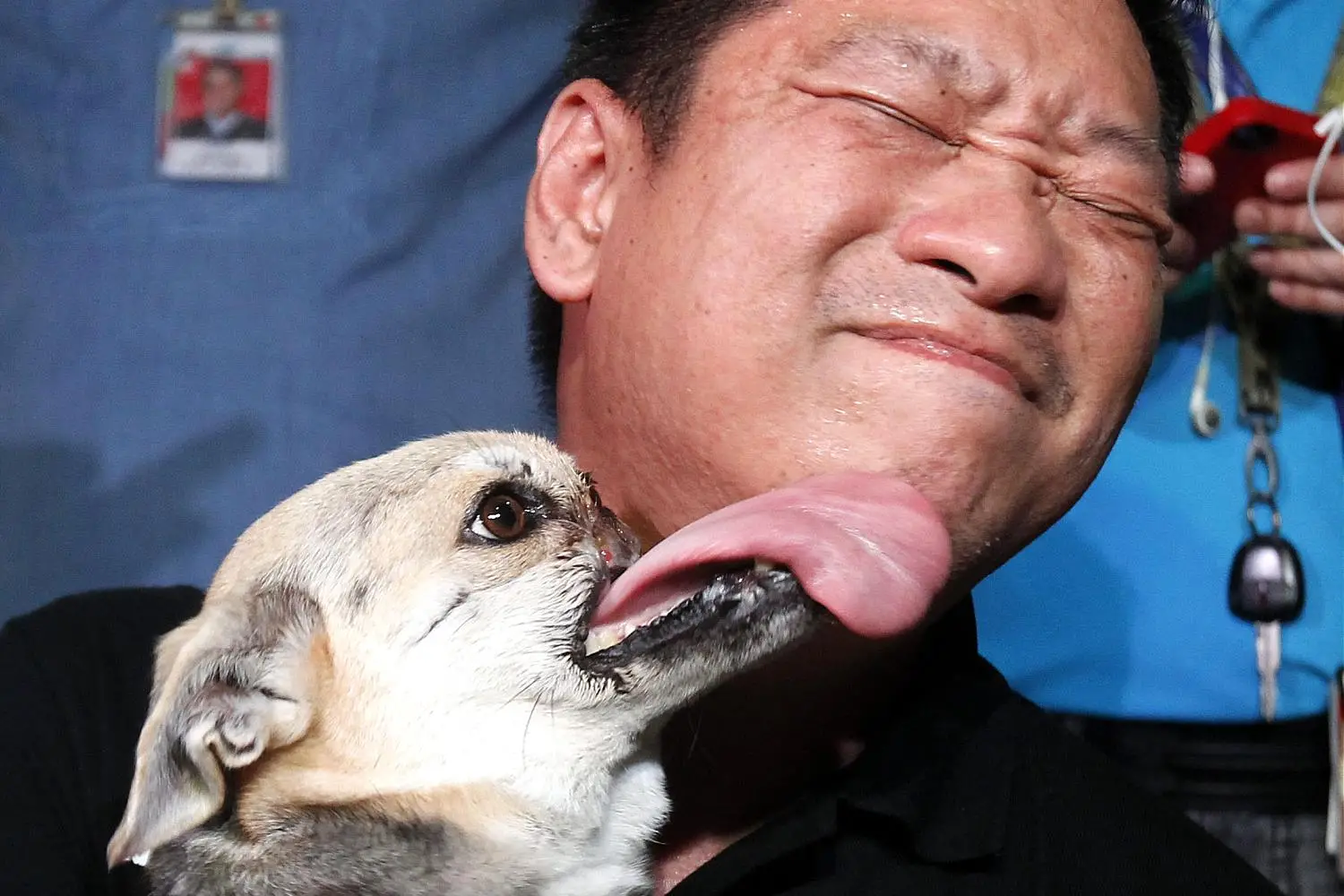 A Tail of Courage: The Unforgettable Saga of Kabang
In conclusion, the Kabang dog story is a tale that will be remembered for generations to come. From her humble beginnings as a stray dog to her status as a local hero and an international legend, Kabang captured the hearts of people with her bravery, resilience, and unwavering loyalty. Her story serves as a reminder of the power of love and compassion, and how one small act of kindness can make a significant difference in the world.
Kabang may have left this world, but her spirit lives on through the countless lives she has touched. She will forever be remembered as a faithful and fearless dog who showed us the true meaning of love and sacrifice. And though she may no longer be physically present, her heartwarming tale will continue to inspire and bring joy to people all around the world.
The Incredible Story of Kabang The Hero Dog Who Stole Hearts Around the World