Cars
Introduction to the 1954 Pontiac Chieftain
The 1954 Pontiac Chieftain was a popular mid-priced car that was known for its stylish design and powerful engine. It was the first production car in the United States to have an air conditioning system in the modern sense with in-dash controls.
The Chieftain was introduced in 1949 and was quickly embraced by consumers. It was available in a variety of body styles, including sedans, coupes, and convertibles. The 1954 Chieftain received a number of updates, including a new grille, taillights, and interior trim.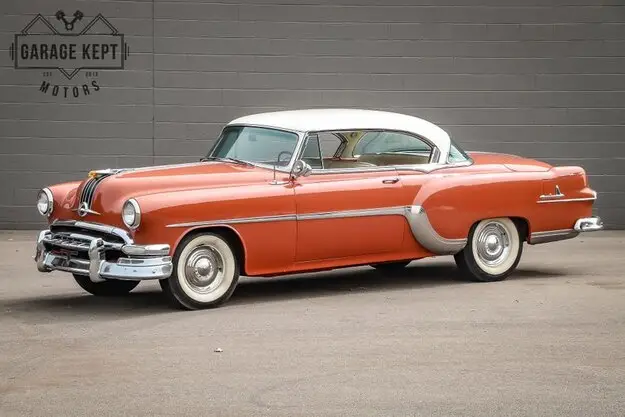 History of the 1954 Pontiac Chieftain
The base engine for the 1954 Chieftain was a 239.2-cubic-inch straight-six that produced 100 horsepower. The optional engine was a 268.4-cubic-inch straight-eight that produced 127 horsepower. Both engines were available with either a manual or Hydra-Matic automatic transmission.
The 1954 Chieftain was also available with a number of other features, including power brakes, power steering, and power windows. The top-of-the-line Chieftain Custom Catalina hardtop came standard with all of these features.
The 1954 Pontiac Chieftain was a well-rounded car that offered buyers a stylish design, powerful engine, and a variety of features. It was no wonder that it was one of the most popular cars on the market in that year.
Here is a summary of the key features of the 1954 Pontiac Chieftain:
Available body styles: sedans, coupes, and convertibles
Base engine: 239.2-cubic-inch straight-six (100 horsepower)
Optional engine: 268.4-cubic-inch straight-eight (127 horsepower)
Available transmissions: manual or Hydra-Matic automatic
Available features: power brakes, power steering, power windows, air conditioning
The 1954 Pontiac Chieftain is a classic American car that is still popular with collectors today. It is a stylish and powerful car that offers a glimpse into the golden age of American automotive design.
Discover the Classic Beauty of the 1952 Pontiac Chieftain
Design and Features of the 1954 Pontiac Chieftain
The 1954 Pontiac Chieftain was a beautifully designed car that combined style and functionality. Its exterior featured clean lines and a streamlined body, giving it a sleek and modern look that was ahead of its time. The front end was characterized by a new split grille design, which gave the car a more aggressive and sporty appearance.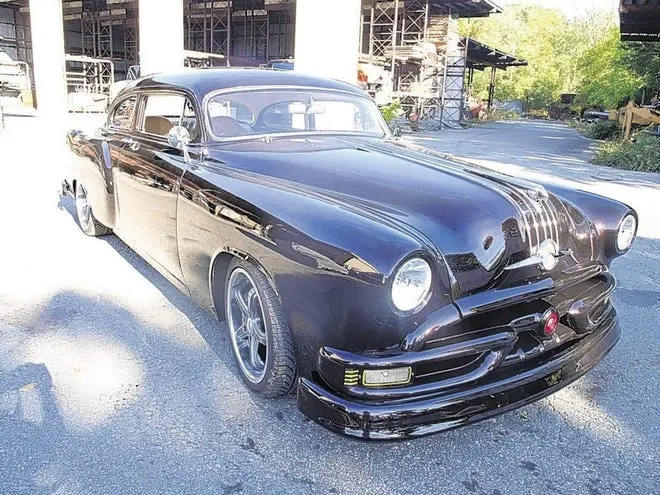 Inside, the Chieftain boasted a spacious and comfortable cabin that could seat up to six passengers. It featured bench seats upholstered in a variety of materials, including cloth, vinyl, and leather. The dashboard was well-organized and included a speedometer, fuel gauge, and other essential instruments.
In terms of features, the 1954 Chieftain came with a range of options, including power steering, power brakes, and automatic transmission. It also had an AM radio as standard equipment, with the option to upgrade to an AM/FM radio or even a record player.
Performance and Engine Specifications of the 1954 Pontiac Chieftain
The real highlight of the 1954 Pontiac Chieftain was its powerful "Strato-Streak" V8 engine. This engine was a significant improvement over the previous year's straight-six, providing a smoother and more efficient ride. Its 180 horsepower output was impressive for its time and allowed the Chieftain to reach a top speed of 100 miles per hour.
In addition to its powerful engine, the Chieftain also boasted excellent handling and braking capabilities. It had a four-wheel independent suspension that provided a smooth and comfortable ride, even on rough roads. The power steering and power brakes made it easy to maneuver and stop, making it a popular choice for everyday driving.
Driving Experience with the 1954 Pontiac Chieftain
Owning and driving a 1954 Pontiac Chieftain is a unique and unforgettable experience. The combination of its powerful engine, smooth handling, and classic design makes it a joy to drive. Sitting behind the wheel, you are transported back in time to the golden age of American automobiles.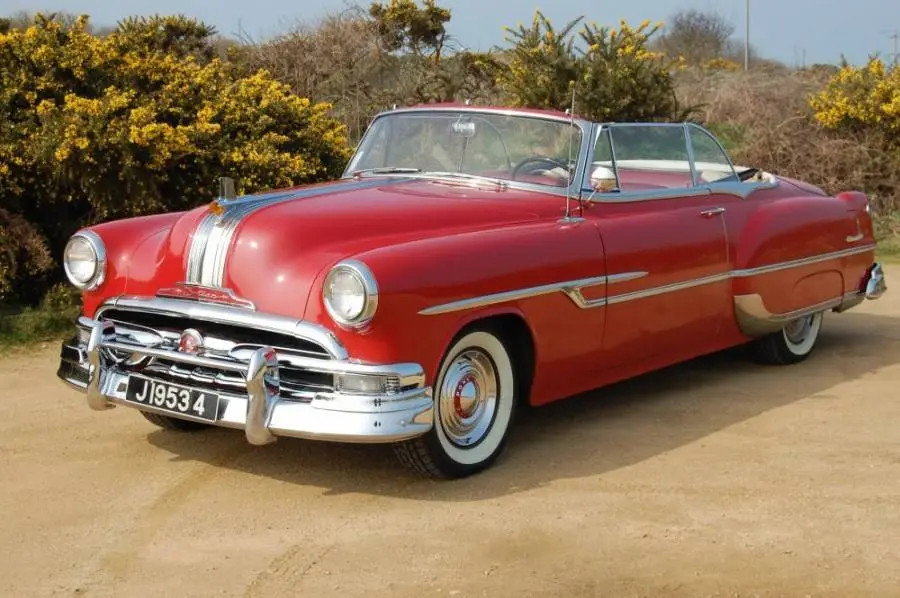 The Chieftain's spacious interior and comfortable seats make it an ideal car for long drives. Its powerful engine provides plenty of torque, making it effortless to cruise down the highway. And with its sleek and aerodynamic design, wind noise is minimal, creating a smooth and quiet ride.
Maintenance and Repair for the 1954 Pontiac Chieftain
As with any classic car, proper maintenance is crucial for keeping the 1954 Pontiac Chieftain running smoothly. While these cars were built to last, they do require regular upkeep and occasional repairs.
One of the essential maintenance tasks for the 1954 Chieftain is regular oil changes. The V8 engine is known to run hot, so it is vital to keep the oil clean and fresh to prevent engine damage. Other routine maintenance includes checking and replacing spark plugs, belts, hoses, and other wearable parts.
In terms of repairs, finding parts for the 1954 Chieftain can be challenging, as they are no longer in production. However, there are still many aftermarket suppliers and restoration specialists who can help you find the parts you need. It is also recommended to have a trusted mechanic who specializes in classic cars to handle any major repairs.
Collectibility and Value of the 1954 Pontiac Chieftain
The 1954 Pontiac Chieftain is highly coveted by collectors and vintage car enthusiasts. Its iconic design, powerful engine, and limited production numbers make it a valuable and desirable classic car.
The value of a 1954 Chieftain can vary depending on its condition, rarity, and specific model. On average, a well-maintained Chieftain can range from $20,000 to $50,000, with some rare or fully restored models selling for over $100,000. It is also worth noting that the 1954 Chieftain was the last year to feature the iconic "Silver Streak" hood ornament, making it highly sought after among collectors.
Comparison to Other Classic Cars of the Era
The 1954 Pontiac Chieftain was one of many classic cars produced during what is often referred to as the "golden age" of American automobiles. It faced competition from other popular models such as the Chevrolet Bel Air, Ford Fairlane, and Buick Roadmaster.
Compared to its competitors, the 1954 Chieftain stood out for its powerful V8 engine and sleek design. The Bel Air, Fairlane, and Roadmaster all offered similar features and performance but had more conventional designs. The Chieftain's unique split grille and "Silver Streak" hood ornament set it apart from the rest, making it a favorite among car enthusiasts.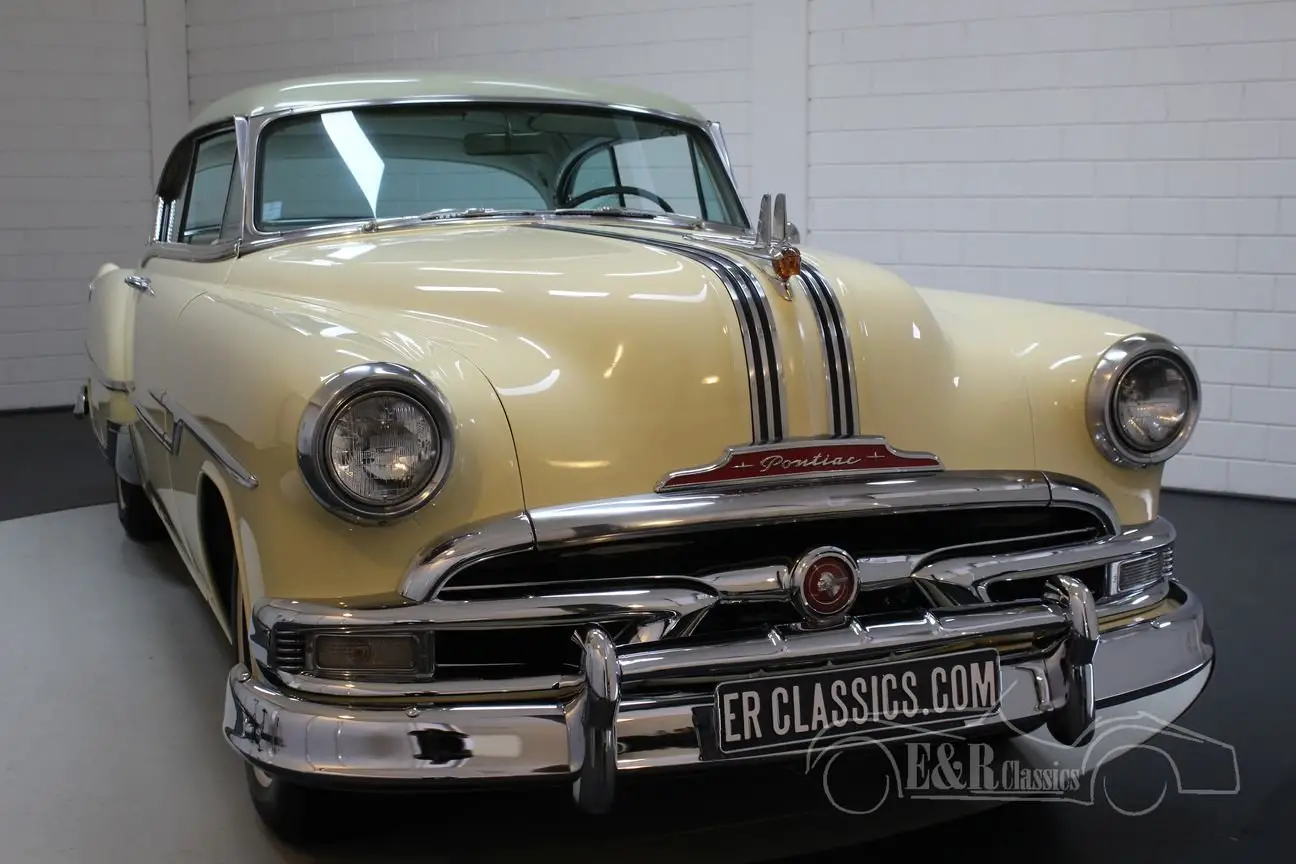 Notable Models and Variants of the 1954 Pontiac Chieftain
The 1954 Pontiac Chieftain came in several different models and trim levels, each with its own unique features and design elements. One of the most notable variants is the Custom Catalina, which featured a stylish two-tone paint job and a hardtop roof. There was also a Super Deluxe model, which offered additional luxury features such as power windows and seats.
Another famous model is the Chieftain Safari Wagon, which was Pontiac's version of the popular station wagon. This model was not as popular as the sedans but is now highly sought after by collectors due to its rarity.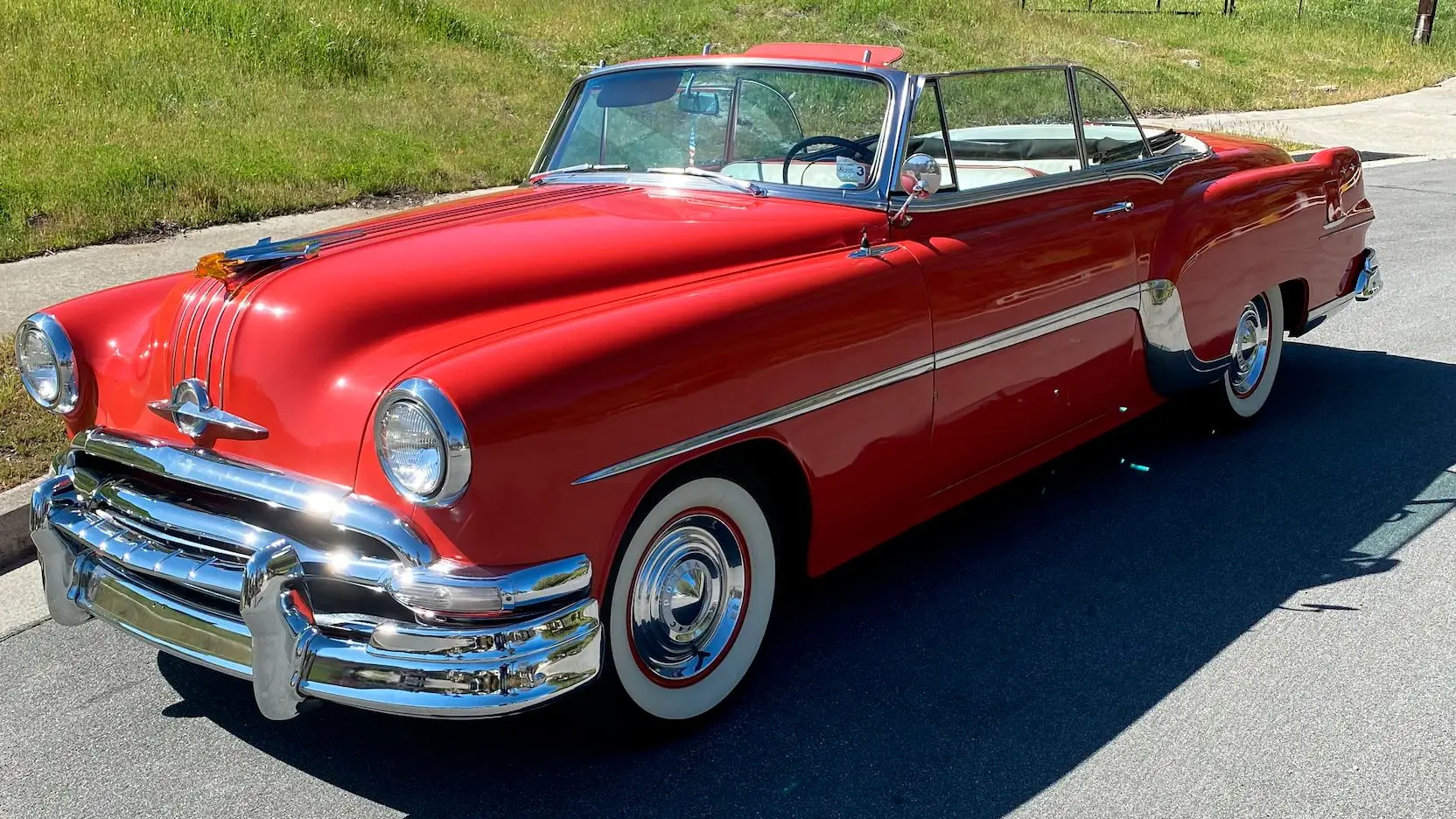 Conclusion: Why the 1954 Pontiac Chieftain is a Timeless Classic
In conclusion, the 1954 Pontiac Chieftain is a timeless classic that has stood the test of time. Its sleek and modern design, powerful engine, and comfortable driving experience make it a beloved car among vintage car enthusiasts. While it may not be as well-known as other classic cars of its era, the Chieftain's unique features and iconic design make it a must-have for any serious collector.
Whether you are a fan of classic cars or simply appreciate the beauty and innovation of the 1954 Pontiac Chieftain, there is no denying its place in automotive history. It represents a time when American cars were at their peak, and its legacy continues to live on in the hearts and minds of car enthusiasts today.